Measurement Instructions
Follow these instructions to help you measure for Custom Fit Shirts only. For size selection of non custom fit (Standard Fit) shirts please follow this link.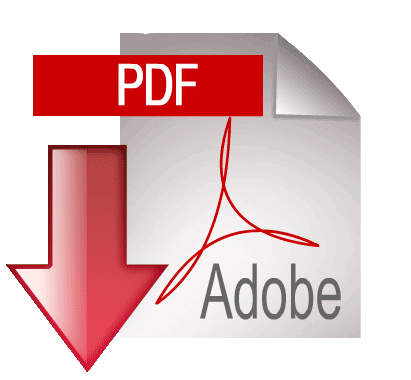 Handy Measurement Guide - to be used as an aid during online ordering. NO MATTER WHAT THIS GUIDE SAYS YOU MUST MEASURE A SHIRT. BODY MEASUREMENTS ARE ONLY TO VERIFY SHIRT MEASUREMENT REASONABLENESS.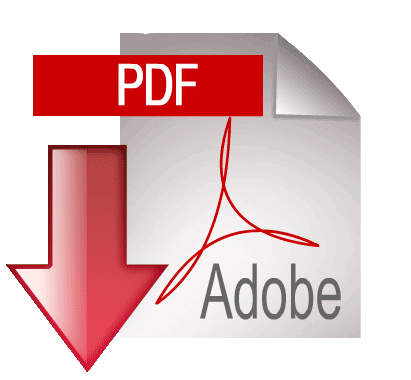 Printable Measuring Tape if you don't have a cloth tape you can print this out and tape it together to make a temporary tape measure. Check your print settings before printing. Print original size.
To Order you must specify each requested feature and measurement. YOU DO NOT MEASURE YOUR BODY, YOU MEASURE A SHIRT. Simply take a shirt that is a close fit and take measurements as described in the pictures above and to the left. Then adjust as necessary for a perfect fit and input your results in the order text boxes. Please only measure in inches and specify to the nearest 1/4 inch. Refer to the pictures on the order page for further help. For best results use a fabric tape measure.
Start with the collar. Unbutton the shirt enough to be able to lay the collar flat (inside up).
Measure from the center of the button to the center of the button hole.
Collar Measurement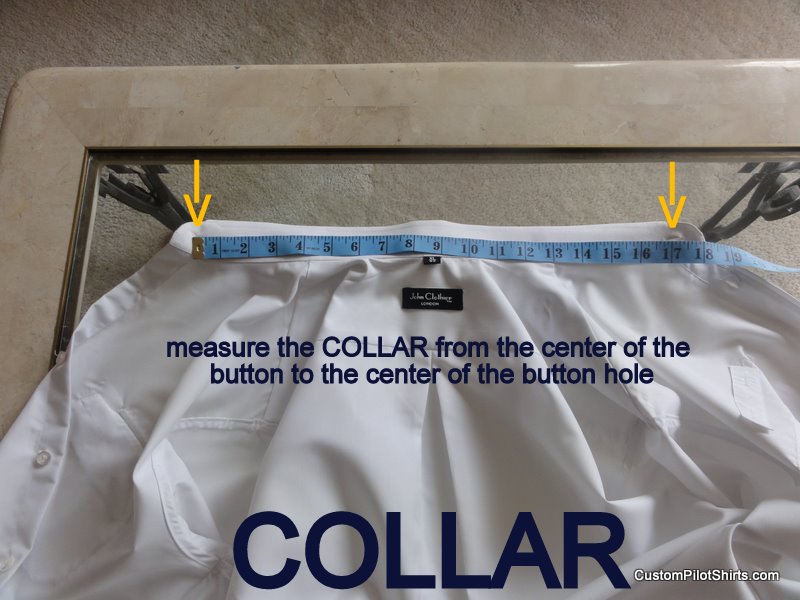 After you measure the collar button the shirt all the way up and place it face up on a table. Then take the following measurements:
Sleeve Length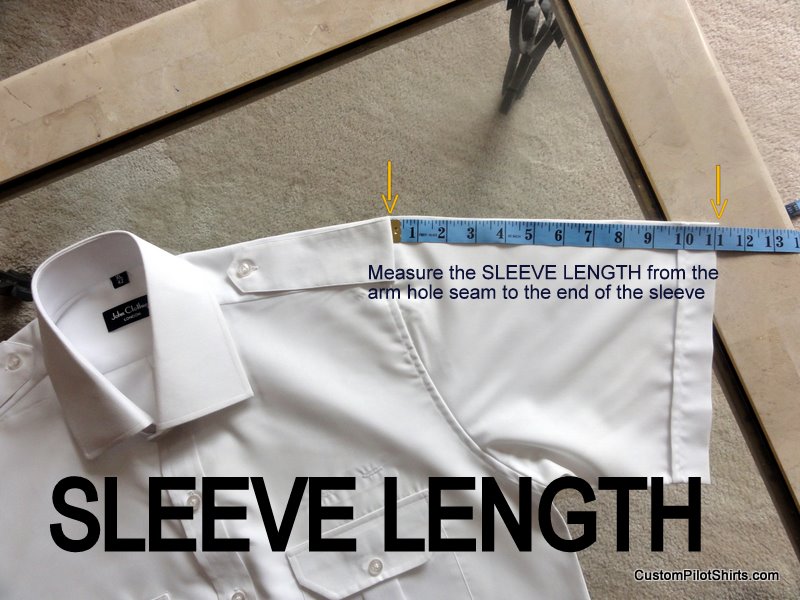 Arm Hole Measurement (Curved tape)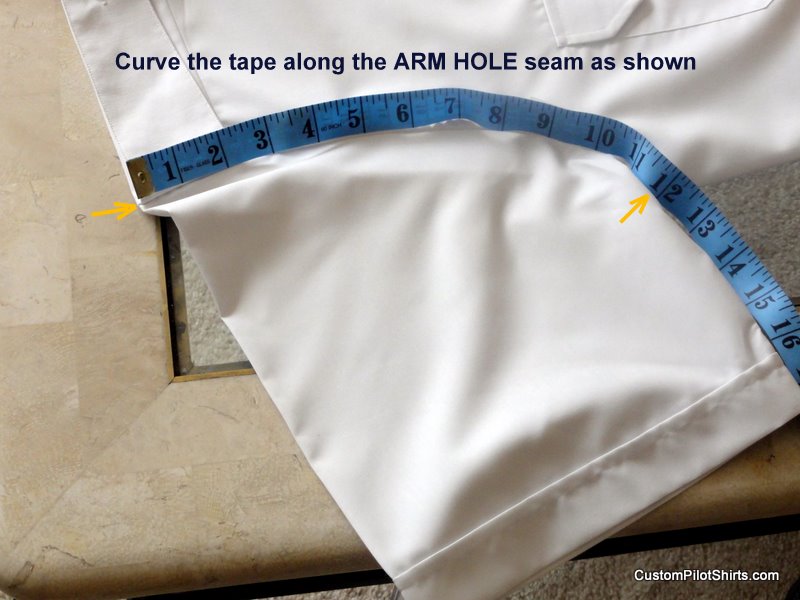 Chest
Waist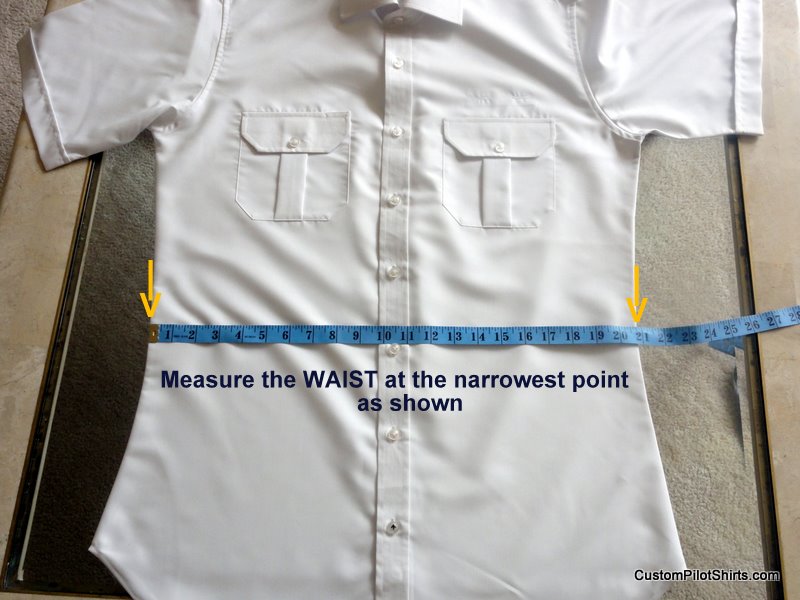 Bottom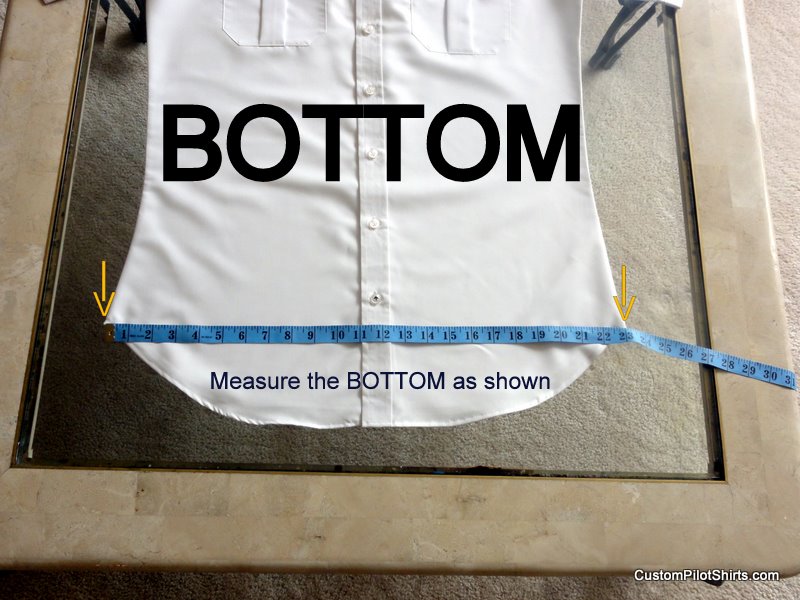 Front Length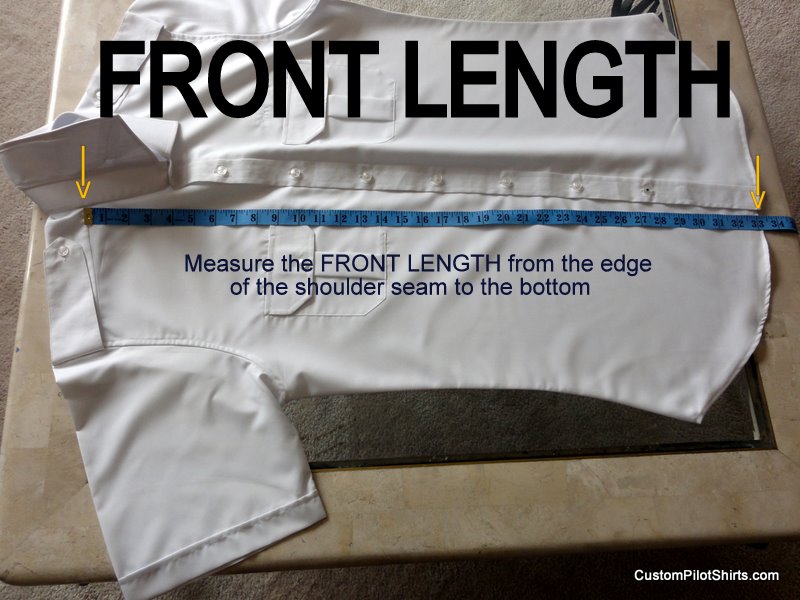 Now turn the shirt over (face down) and take the following measurements:
Shoulder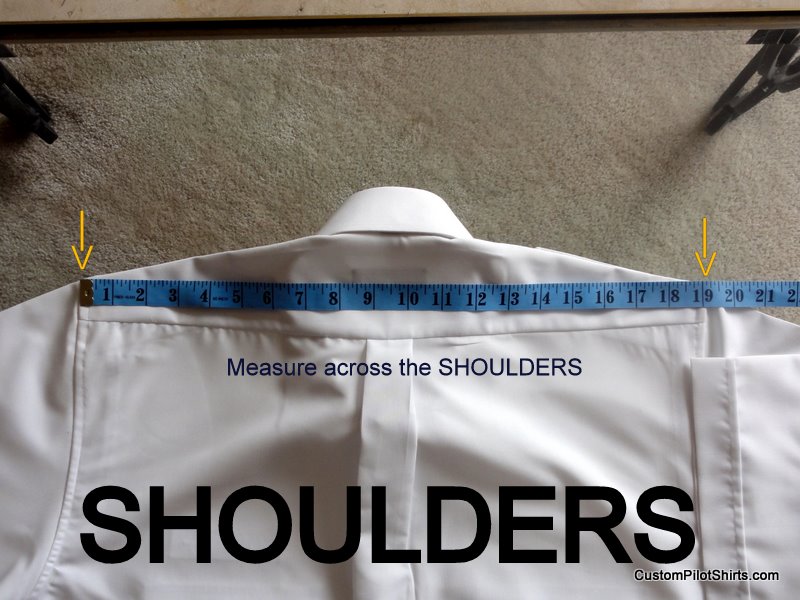 ---