Shirt Lock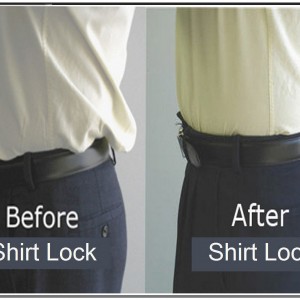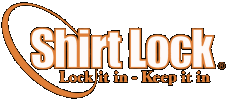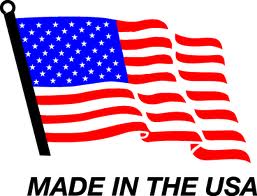 The Best Solution For Keeping Your Shirt Tucked In
Shirt Lock is made of a flexible, hook on hook material that is worn over your shirt and under your pants, about 2" below your waistline. The belt grips both the shirt and the pants, holding your shirt tails down and your pants up. Shirt Lock was developed for men and women. Whether it be for business, casual, military and police uniforms, Airline pilots, Scouts, school, sports, or ROTC, Shirt Lock will keep you looking tailored and professional. It's a great alternative to suspenders, shirt stays, or the rubber belt. We recommend the 1.5" width for waist sizes greater than 42"
Lock it in and Keep it in.
The undergarment belt that keeps your shirt locked in all day!
Just Lock it in and Keep it in!

Shirt Lock is Airport Friendly!

Go through metal detectors at airports without sounding alarms.
There are no products to list in this category.